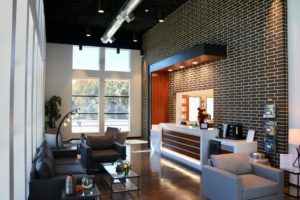 Welcome to our first blog! As a dentist in Garland who's been serving the community for several decades, we're excited to tell you about some recent changes. First, Dr. Kyle Baginski has joined the practice and we couldn't be happier to work together as a father-and-son team. As a native of the area, he looks forward to providing many years of service for new and existing patients alike. We're also working out of a brand new facility, so your visits with us will be more comfortable and efficient than ever. Keep reading to learn more about our services and the kind of care we provide!
What Services Are Available?
We understand how busy you are, so we make it easy to get all the dental care you and your family need in one place. Here are just some of the services we offer:
Checkups and cleanings with an oral cancer screening at each visit
Children's dentistry, including sealants, fluoride treatments and athletic guards
Cosmetic dentistry such as whitening, porcelain veneers, and cosmetic bonding
Gum therapy and periodontal care
Fillings, dental crowns and root canals
Bridges and dentures
Dental implants
Extractions
Nitrous oxide to make dentistry stress-free for anxious patients
Emergency care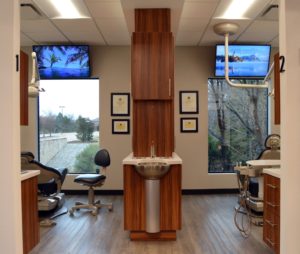 We also wanted to make sure that you don't have dental work done in a cold, sterile environment, so you'll enjoy beautiful, serene views at every appointment in our state-of-the-art office.
Family Run, Family Friendly
Although we just recently became a father-and-son team, we've been family owned and operated since the beginning, so you'll never find a "corporate feel" here.
Over the years, we've been privileged to watch some of our young patients grow into adulthood, go to college, and get married. And we look forward to many more of those long-term relationships in the future.
Whether your child just got their first baby teeth, needs an athletic guard for school athletics, or needs their wisdom teeth taken out, we'll make their experience a positive one and set them up for a lifetime of great dental health.
What's Our Approach To Dentistry?
In addition to helping our patients achieve outstanding oral health, we take the time to get to know everyone so we can build trust and understand their oral health goals better.
Our entire team, from the front desk reception to the assistants and hygienists, works hard each day to provide high-quality, trustworthy care. Simply put, our goal is to be the last dentist in Garland you and your family ever need.
And we are accepting new patients, so feel free to contact us anytime. We're here to help you and your family feel great about your smiles!
About the Author
Dr. Craig Baginski has been a general, cosmetic, and restorative dentist in Garland for over 30 years. He's incredibly proud to welcome his son, Dr. Kyle Baginski, to work alongside him and is excited to provide the same great dentistry as always in a brand new facility. If you have any questions or would like to schedule an appointment, he can be reached via his website.