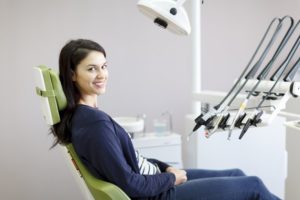 Dental insurance is meant to make the most basic forms of dental care more affordable, including cleanings, X-rays and exams. However, if you have unused benefits, did you know that they will not roll over once the new year begins? On January 1st, 2020, it's very likely that the benefits you paid for won't be available to you and you'll need to start paying for care all over again! That's why a dentist in Garland is here to explain to you why getting your care completed now matters, how most dental insurance plans cover care, and more.
Don't Double-Pay on Dental Care!
If you are currently paying a monthly premium for your dental care, that means that you have access to many dental treatments throughout the year. However, in order to use your insurance, you'll need to pay your deductible, which is generally low for most dental insurance plans. The problem is when the year ends, you don't get any money you spent on premiums or deductibles back, even if you didn't utilize all of the benefits you were entitled too! In the new year, you'll need to pay them again just to receive the same care. This is assuming that the plan hasn't already change in terms of costs or coverage of treatments.
You Likely Haven't Maxed Out
Furthermore, if you haven't already met your annual maximum, you have an even larger incentive to get care completed. Annual maximums are the total amount a dental insurance provider will spend to cover your treatments, with the average being around $1,250. According to a study by the American Dental Association (ADA), the average American with dental insurance receives only $323 of dental treatment a year. That means over $900 are going to waste for the average person with dental insurance.
For this very reason, dentists all over the country are reminding their patients to make the most of their benefits before the year is up!
How Dental Insurance is Broken Down
If you aren't sure what type of coverage you can expect from your dental plan, just remember that most of them are broken down like the following:
Preventive Care – Includes cleanings, exams, and X-rays – generally covered at or close to 100%
Minor Restorative Care – Includes dental fillings and typically root canal therapy – generally covered at 80%
Major Restorative Care – Includes crowns, bridges and dentures – generally covered at 50%
While you should always look at your plan in more detail or ask your dental office's support team what is covered under your plan, most likely it will be broken down in this way.
When you get routine cleanings and exams out of the way, you're doing your long-term oral health a big favor as well as your wallet. Not only are you maximizing insurance benefits, but you're reducing your risk of needing major restorative or emergency care later in life. Don't let your benefits go to waste; schedule an appointment with the dentist before the new year is up!
About Dentistry by Brand
The dentists at Dentistry by Brand are happy to accept insurance plans from Aetna, Cigna, Metlife and plenty of other insurance companies. They accept virtually all PPO plans and as a result, they're able to provide you with more savings that you might not find anywhere else. If you have not yet maximized your benefits, the team would be more than happy to assist you! To schedule your next appointment, you can contact them through their website.