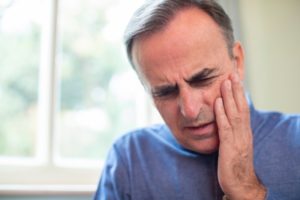 During the COVID-19 outbreak, many businesses have closed to prevent the spread of the virus. While dentists are closed for elective treatments, they are still ready to treat dental emergencies and get you out of pain. So, if you have a dental emergency, should you visit your dentist in Garland, or the nearest urgent care facility? Keep reading to see why your dentist is the best option!
But First, When Are You Having a Real Emergency?
Because dental emergencies can result in even more problems if left untreated, it's important that you're able to recognize that you're having one. When in doubt, it's always best to call your dentist. Common dental emergencies include toothaches, cracked teeth, broken teeth, dislodged teeth, lost teeth, lost restorations, and other dental injuries that can occur. If you're having a toothache, try flossing around the area to see if it's just a pesky piece of food debris. Often, it's just something stuck in between your teeth and gums. If pain persists, call your dentist because they may need to provide root canal therapy.
Why You Should See Your Dentist
Even without COVID-19, it's best to see your dentist because they have all of the treatments you need at the same location. Plus, there are also possible financial advantages as you could use your dental insurance, cutting the cost of your treatment. However, especially during the Coronavirus, you should choose your dentist over the ER. Urgent care facilities contain potential cases of COVID-19, so seeing your dentist instead will eliminate this risk. Plus, you're allowing medical professionals to care for these higher risk cases.
Additionally, your dentist's office is one of the safest locations you could be during COVID-19. It is sterilized and cleaned using guidelines from the CDC, and their office has experienced far less foot traffic over the last month than various ER units. They have even stepped up their efforts by using Cavicide disinfectant, which has been proven to kill the Coronavirus.
When an ER Visit is Necessary
While seeing your dentist is usually better, there are some instances that require an immediate visit to the ER. If you experience a jaw injury, deep facial wounds, uncontrollable bleeding, trouble breathing, or any other life-threatening problems, go to the ER right away. These emergencies may require general medical attention, which is why it's important to see a doctor. However, your dentist will be able to help with most any other type of dental emergency.
During this uncertain time, there's no need to feel even more anxious. Remember this useful information in the event of a dental emergency!
About the Practice
At Dentistry By Brand, we have a team of 3 dentists with the experience and training to get you out of pain as quick as possible. While they have closed their doors during this time, they are still ready to help when you need it most! For any questions, they can be reached through their website or by phone at (972) 495-9009.