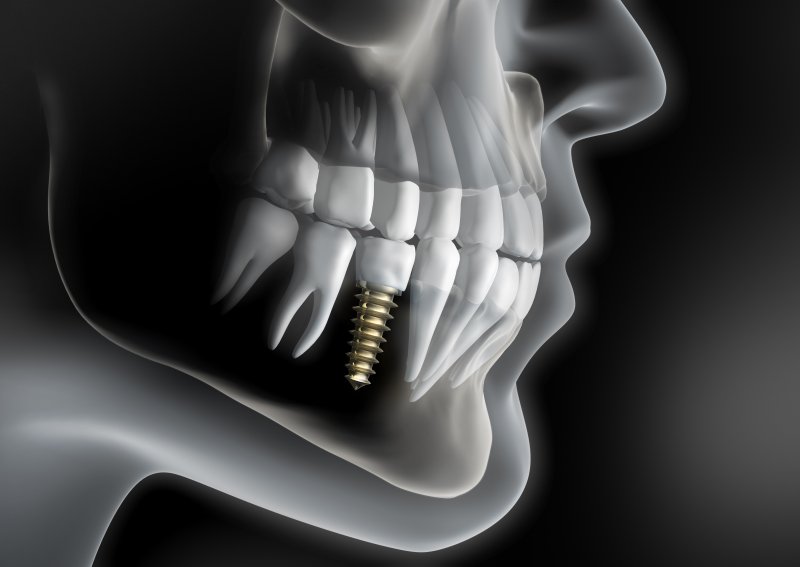 If you ask any dental professional, they will tell you that dental implants are considered the gold standard for tooth replacement. Offering far greater benefits than any other solution available, patients can expect greater functionality, oral health, jawbone preservation, and smile longevity. But what about all the misinformation found online that contradicts what the professionals say? A local dentist is here to set the record straight and debunk 4 dental implant myths so you can get the information you need to make the right decision about the future of your smile.
1. It's Painful to Receive Dental Implants
When preparing to undergo dental implant surgery, you will first receive local anesthesia to numb the appropriate areas of your mouth. This will reach the nerves surrounding the vacated socket and reduce your chances of feeling any pain or discomfort throughout your procedure. Once the anesthesia wears off, you will likely experience some soreness and pain; however, this can be minimized using over-the-counter pain medication.
2. It's Too Expensive to Get Dental Implants
While the upfront cost can cause sticker shock, you must look beyond the initial price tag and consider the long-term benefits. Dental implants are designed to last a lifetime with proper care and maintenance. This is drastically different than dentures or fixed bridges that must be adjusted or replaced every few years. You will also not need dental adhesive to hold your implants in place or specialized cleaning supplies to maintain your prosthetics. Also, these titanium posts will continue to stimulate your jawbone, reducing the potential for facial collapse, which can be costly should you wish for a more youthful appearance later on.
3. Other People Will Notice
This is not true at all. Dental implants actually mimic the natural tooth structure from the root to the crown. Your customized restoration is created by lab technicians who fabricate your crown, bridge, or denture based on the specifications provided by your dentist (i.e., size, shape, color). Once it is secured to your implant, it will look like and feel like a completely natural tooth, making it virtually impossible for anyone to tell the difference between your real and artificial teeth.
4. Forget Eating Your Favorite Foods
While dentures may cause you to forget about eating a nice, juicy steak for fear that your prosthetic will slip or fall out, dental implants allow you to enjoy all your favorite food options. Even those that are denser and coarser can be part of your dinner because of the increased stability and durability offered by your implants. Their surgical placement within your jawbone creates a solid foundation that won't leave you feeling embarrassed while eating. Although you'll want to be mindful of anything too hard or crunchy because of the potential for damaging your restoration, you won't need to worry much about your titanium implant post shifting out of place.
Now that a local dentist has debunked four of the most popular myths about dental implants, you can feel more confident as you prepare to start the process of addressing your tooth loss with a more stable, longer-lasting solution.
About the Practice
Dentistry by Brand is led by three well-respected dentists in Garland, two of which are father and son. Offering patients comprehensive services and a personalized approach, they make it possible for individuals suffering from tooth loss to receive dental implants, which are the most superior form of tooth replacement available. With implant placement and restoration provided in-house using advanced technology, the process proves to be more convenient and comfortable. If you are missing one or more teeth and want a permanent way to restore your smile, contact us at (972) 495-9009.